Last updated: 3rd October 2022
---
Information of venue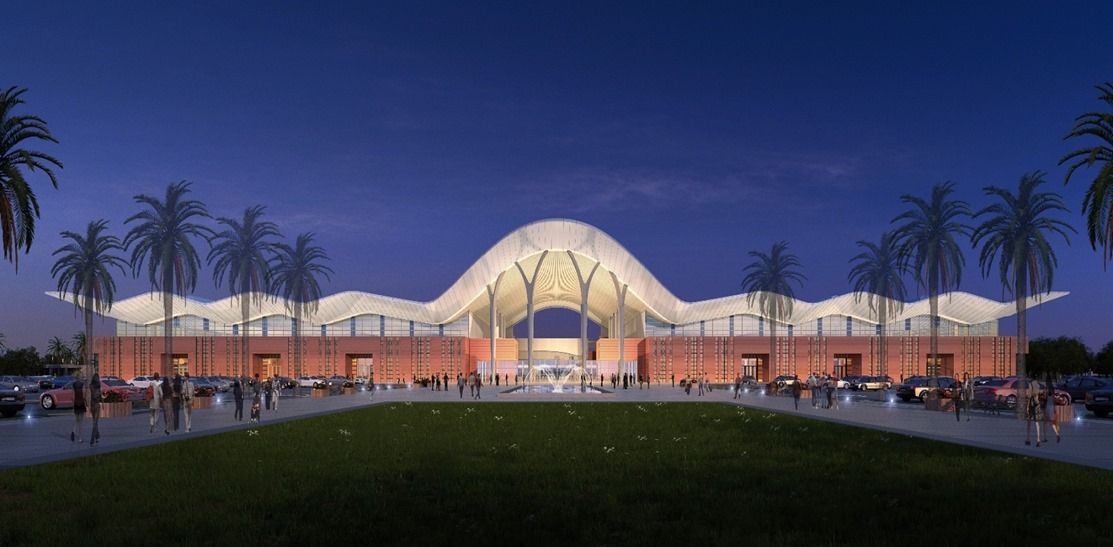 Export Promotion Bureau has undertaken the Bangladesh-China Friendship Exhibition Center Project in Sector 04 of Purbachal New Town. At present it has been named Bangabandhu Bangladesh-China Friendship Exhibition Center. Hon'ble Prime Minister of the Government of the People's Republic of Bangladesh inaugurated the Exhibition Center on Virtual Platform on 21 October 2021 at 10:00 AM.The distance of the center from Kuril-300 feet inter section is about 14 kilometers. The project is jointly financed by Bangladesh and China. The DPP of the project was approved in 2015. Subsequently the RDPP of the project has been approved in 2018.
Initially 20 acres of land has been allotted for the project by RAJUK. Subsequently, more 6.10 acres land has been allotted. Now total land, allotted for the project is 26.10 acres. Construction works of the main Exhibition Hall and other related infrastructures by the China Government-appointed contractor have been completed on 30-11-2020. The constructed all infrastructures by China have been handed over to Bangladesh by ceremonial function on last 07-02-2021.
Short Description of constructed center :
No

Item

Area/No

1)

Total floor area

33,000 sqm (square meter)

2)

Total floor area in Exhibition Building

24,370 sqm

3)

Total floor area for Exhibition Hall

15,418 sqm (Two exhibition halls, area of each hall 7,183 sqm ;

One registration hall –area 1,052 sqm)

4)

Parking Facilities

One two storied parking building for 500 cars (area 7,912 sqm)
At the open space 1000 cars (approx.)

5)

Facilities

(a) Multi functional Convention Hall with seating capacity of 473(b)Conference Room (seat capacity 50)(c)B2B Meeting room (d)Cafeteria – seating capacity of five hundred (e)Prayer Room(f)Children's play area(g)Office room(s)(h)Medical room(i)Guest room for officials(j)Store rooms(k)CATV Control Room (l) 139 Toilets (m) Water Fountain (n) Souvenir Shop

6)

Salient Features

Water Treatment Plant (g) Electronic Entrance Gate
EPB has also plan to add more infrastructures and facilities in the exhibition center as per future necessities of international trade. For establishing these arrangements, necessary steps are under process. Now the exhibition center is ready for holding several functions like Dhaka International Trade Fair(DITF), Commodity based trade fairs, sourcing trades fairs etc.
Hon'ble Minister
Veteran Freedom Fighter Mr. Tipu Munshi, MP, Minister for Commerce Ministry was born on 25 August,1950 in Gopalganj in a reputed muslim family. Afterwards he moved to Pirgacha Upazila of Rangpur district with his family and has been living there. Details
Senior Secretary
Tapan Kanti Ghosh
Senior Secretary
Ministry of Commerce
Government of the People's Republic of Bangladesh
Mr. Tapan Kanti Ghosh promoted as senior secretary on 30th December 2021. Details
Vice Chairman
Mr. A. H. M. Ahsan is the Vice Chairman & CEO of the Export Promotion Bureau, Bangladesh. Prior to assuming the position on 01 March 2020, he had been serving in the Ministry of Commerce as Additional Secretary. Details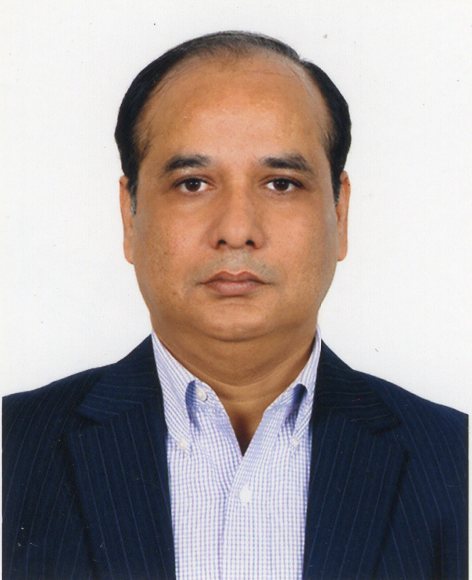 Central E-Services
Innovation Corner
Emergency Hotline