Last updated: 16th July 2019
---
Senior Secretary
Mr. Md. Mofizul Islam was born in a renowned Muslim family at Satarkul area under Badda Union of Dhaka district. He completed S.S.C from Badda Allatunnesa High School and H.S.C from Admaji Cantt Pubic College. He obtained Honors and Master's Degree on Bengali Literature with profourd success from Dhaka University. Then he joined BCS Admin Cadre 1st January, 1986 through regular BCS Exam in 1984.
In his service life, he served as various capacities in field administration as Asst. Commissioner and Magistrate, Asst. Commissioner (Land), LAO, UNO, ADC and DC. He performed in various important roles as SAS, DS, JS, and Addl. Secretary consecutively in power-mensal-resources division, M/O Health, M/O Fishery and Livestock, M/O Education, M/O Cooperative again, he also played a vital role as Register and DG of Cooperative department. He has been participated in several long term and short term training in home and abroad.
Mr. Md. Mofizul Islam has joined in IMED as secretary in charge on 2nd February 2017 and got promoted as secretary on 13.08.2017.
He retained reputation honesty integrity and competence by dint of discharging his duties as government official
He received single National Integrity Award from Honorable Prime Minister on 4th July 2018 among all Secretaries and Senior Secretaries for sake of his special afford in E-governance, Financial Rules, and Provide Training on Awareness building. Circulate rules regulations, Innovations integrity belong to NIS. As being Secretary of IMED, has also honored by Honorable Prime Minister by securing 1st positions with highest score in APA 2016-17 among all Ministries and Divisions.
In his personnel life he is married and blessed with a daughter and a son.
Hon'ble Minister
Senior Secretary
Mr. Md. Mofizul Islam was born in a renowned Muslim family at Satarkul...
Vice-Chairman
Central E-Services
Emergency Hotline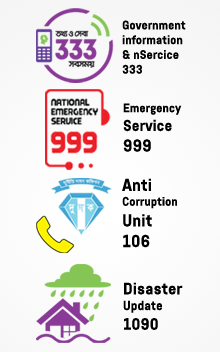 Mujib Borsho Logo Competition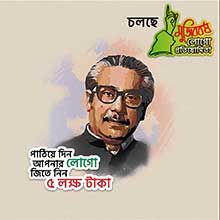 Innovation Corner
Social Media